The EU and Georgia signed an Association Agreement on June 27, 2014, which entered into force on July 1, 2016. This agreement introduced a preferential trade regime, the Deep and Comprehensive Free Trade Area (DCFTA), which enhances market access between the EU and Georgia based on having approximated industry regulations.
As a result, Georgia has invested significant resources to fully harmonize its legislation with EU directives and it is on schedule in the multi-stage implementation effort. This process allows Georgian laws to generally match the EU legal framework. Additionally, adoption of the EU's approach to policy-making has improved Georgia's governance, strengthened the rule of law, and eased collaboration between the EU and Georgian markets.
Georgia has also been a member of the World Trade Organisation since 2000.
The Law of Georgia on Copyright and Neighboring Rights follows the droit d'auteur author's rights approach prevailing in Continental European countries.
Georgia is a country with low tax rates and a transparent tax system. Tax and customs legislation are unified under one tax code, and the collection of taxes and supervision of the tax environment is provided by the Georgian Revenue Service. All tax administration procedures and customs clearances are performed online.
Georgia has Double Taxation Treaties with 54 countries, and the World Economic Forum's "Global Competitiveness Report" named Georgia the 9th most competitive country among low-tax rate economies.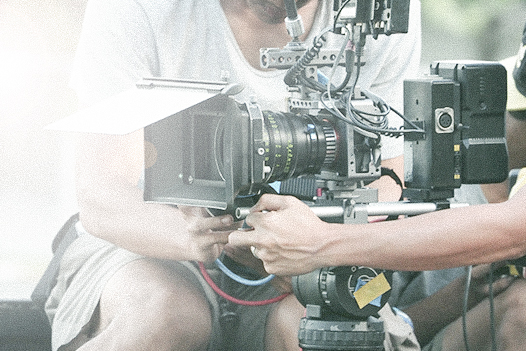 Filming in public and state-owned places normally does not require a permit, local police and municipalities are cooperative, and local communities are extremely film-friendly and supportive.
The Georgian Film Commission (part of Georgian National Film Center) and Enterprise Georgia can liaise with all the government agencies if needed and assist with other film-related issues. Coordination with the police is needed if filming requires any special arrangements, such as re-routing of traffic.
Filming on private property requires a permit from the owner.
Georgia has enjoyed an increased number of incoming co-productions and service productions in recent years, including projects from Europe, Northern America, and Asia. Many producers recommend Georgia as a destination due to its ease of operations, particularly breathtaking locations, friendly crews, high production value on modest budgets, and its lack of bureaucratic "red tape".
Georgian film crews are not unionized, but are well-organized, flexible, and have a strong, diligent work ethic. The industry is very creative and budget-conscious, and the work day is usually 10 hours, with overtime calculated at "time and a half" and minimum turnaround at 10 hours.
While it only takes a few minutes to set up a Limited Liability Company (LLC) in Georgia (including via a drive-through or restaurant service within the Public Service Hall), it is recommended to work with an experienced local production services company or line producer who is well acquainted with the industry to establish operations in Georgia to position new productions for success and to ensure they will qualify for all relevant incentives.